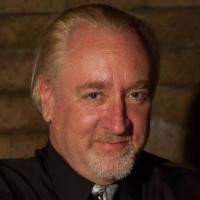 Dr. David C. Noelle is Associate Professor and Department Chair of Cognitive and Information Sciences at the University of California, Merced. He is also a member of the Electrical Engineering and Computer Science graduate group. He received his Ph.D. in Cognitive Science and Computer Science from the University of California, San Diego, and he completed postdoctoral training at the Center for the Neural Basis of Cognition at Carnegie Mellon University. Dr. Noelle's research largely involves the fabrication, analysis, and testing of computational models of brain function, with a focus on the prefrontal cortex and its role in learning, memory, and the control of behavior.
Dr. Noelle's research interests include:
computational cognitive neuroscience
connectionism
cognitive control
learning from direct instruction
rule-guided behavior
concept formation
working memory
implicit/explicit learning
educational technologies
biologically inspired cognitive architectures
cognitive neuroscience
computational neuroscience
cognitive psychology
machine learning
artificial intelligence
For more information, see Dr. Noelle's site at the Computational Cognitive Neuroscience Laboratory.